Our most popular sugar skull mold!  Kids & adults - for large quantities
When you need to make large quantities of sugar skulls for school or parties, this is the best choice – 10 pound bag of sugar yields 44 tangerine size skulls. Fastest & easiest to make. Ample space for decorating on the large head. Big enough to use colored tin foil on eyes, mouth and a rectangle on the forehead. Best for 3rd grade to adult. No scooping required. 

If you want a more complicated, fully round sugar skull, consider the Oaxaca medium 2-piece mold.

3.2″ h x 2.2″ w x 1.5″ thick
(1 piece, 2 cavities/molds)
Flat back
3.2″ h x 2.2″ w x 1.5″ thick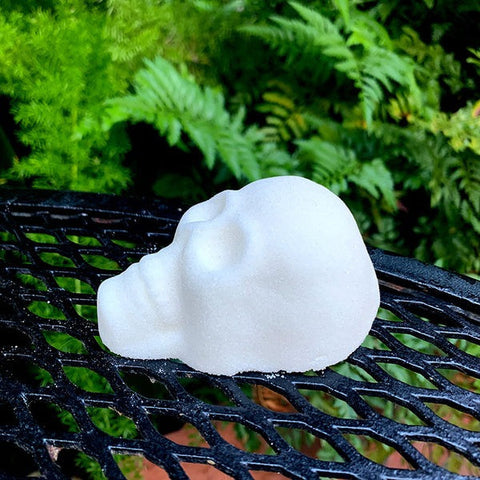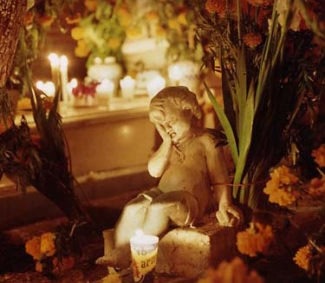 Sugar Skull Making Instructions
Sugar Skulls are a traditional folk art from Southern Mexico used to celebrate Day of the Dead. Mounds of colorful sugar skulls are sold by Indian vendors in open air village markets during the week preceding the holiday. Spirits of the dead are welcomed back to their homes with beautifully decorated altars made by their loved ones. Sugar skulls, marigolds, candles, incense and special foods adorn home altars....
Read More
History of Day of the Dead ~ Día de los Muertos
Day of the Deadis an interesting holiday celebrated in central and southern Mexico during the chilly days of November 1 & 2. Even though this coincides with the Catholic holiday called All Soul's & All Saint's Day, ....
Read More
Product title
$19.99 | $24.99
Product title
$19.99 | $24.99
Product title
$19.99 | $24.99
Product title
$19.99 | $24.99